---
---
Preface / Introduction / Jan van der Til / The Book
---
Rhizomebook.com is a Book, a thoughtfully designed construction in which form and meaning are interconnected. The term 'rhizomebook' is by origin a philosophical concept developed by Gilles Deleuze and Félix Guattari. Rhizome is what Deleuze calls an 'image of thought' based on the botanical rhizome, that apprehends multiplicities. They use the terms 'rhizome' and 'rhizomatic' to describe theory and research that allows for multiple, non-hierarchical entry and exit points in data representation and interpretation.

Rhizomebook.com is founded in 2013 by Jan van der Til as a representation and interpretation of his artistic practice.Therefore Rhizomebook has published 42 works by Jan van der Til, all titled Book (I-XLII). Each Book by Jan van der Til is presented as a complex of links and connections within a structure that does not lend itself to centralized control.
Rhizomebook also manages an unique collection of industrial design objects, reference books and artist's books. It also provides access to a large library of garden and DIY books. The collection ties in with the work of Jan van der Til and is part of his ongoing research to create a new kind of book; a book that thinks with the world, not about the world.
---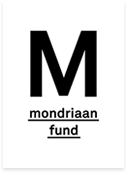 Jan van der Til and thus Rhizomebook is financially supported by the Mondriaan Fund.
The Mondriaan Fund is a publicly financed fund for visual art. It supports innovative projects and activities by visual artists. All grants are awarded with a view to promoting the production and presentation of relevant Dutch visual art in the Netherlands and abroad.
---
2021 - 2022 Corona-overbrugging kunstenaar Mondriaan Fund Amsterdam NL
---
2017 - 2021 Stipendium for Established Artists Mondriaan Fund Amsterdam NL
---
2012 - 2016 Basic Stipendium Mondriaan Fund Amsterdam NL
---
2008 - 2012 Basic Stipendium Fund BKVB Amsterdam NL
---
2002 - 2006 Basic Stipendium Fund BKVB Amsterdam NL
---
1998 - 2002 Starting Stipendium Fund BKVB Amsterdam NL
---