---
---
---
---
BVI-AR-VAM - BVI-BI-VAM - BVI-BP-VAM - BVI-CO-VAM - BVI-MW-VAM - BVI-WS-VAM
---
Boek VI - Collectie Van Abbemuseum
---
Boek VI - Collectie Van Abbemuseum (BVI-CO-VAM) is a collection of existing garden tools for tilling the soil.
The collection will be presented in the Van Abbemuseum in custom made display cases. These showcases are sober and functional.
BVI-CO-VAM is excluded, all of the chosen tools are made of ash wood and stainless steel.

About each tool a short text is written. This describes the function of the tool in a simple and business-like fashion. The text is part of the display case in which the tool is displayed.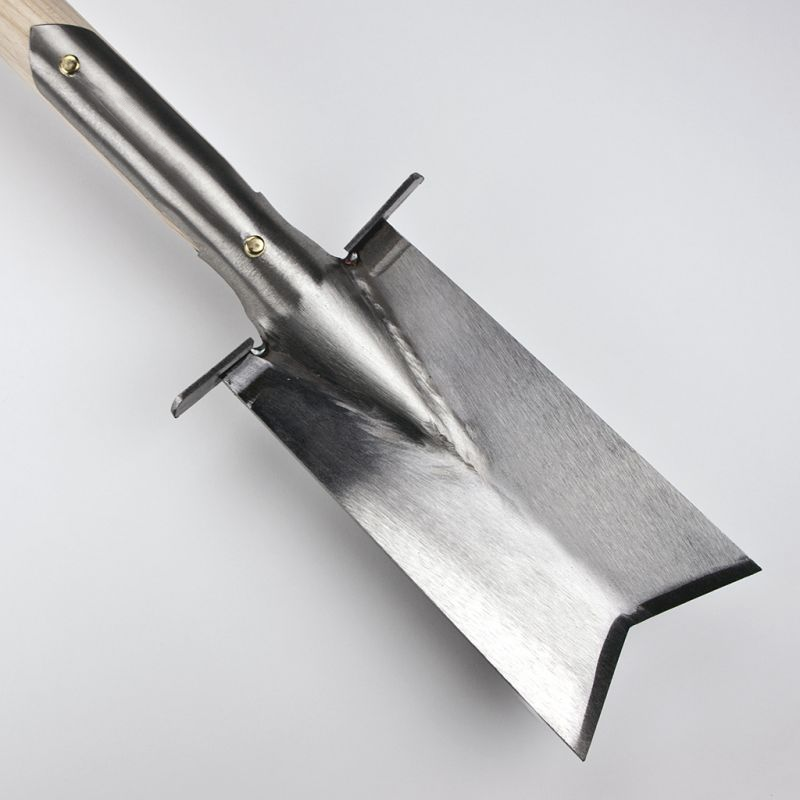 Verplantspade met steps
Ideaal bij het verplanten en rondsteken van bomen, heesters en vaste planten. Door de vorm glijdt de spade niet van hardnekkige wortels af. De scherpe snijkant krijgt dan goed grip en snijdt de wortel feilloos door.

https://www.sneeboer.com/nl/verplantspade-met-steps-26469962.html
---